Sku:

PT3002

Vendor: Body of Elements
Acupuncture Meridian Points and Pathways Poster 24" X 36"
Acupuncture Meridian Points and Pathways Poster 24" X 36"
. Detailed individual illustrations of the 12 main or primary acupuncture meridian pathways including the extraordinary channels Ren Mai and Du Mai. The five phase color coded command points are listed for each meridian. These include the 5 elements: water, metal, earth, fire and wood. Quickly locate the numbered points you need in clinical treatment or while learning for class. Updated with the latest information. The anatomical landmarks help you find the correct point, no guessing as with the vintage TCM charts that don't show the surface anatomy.
Key Features:
Numbered points for each meridian.
Horary cycle with times of day, entry and exit points.
Five element theory diagram.
Command points for each meridian (element points, Luo, Source and Xi-cleft points).
Tonification, sedation and horary points.
Tsing (Jing Well) points and locations.
Back-shu points and spinal level.
Front-mu (Alarm) points.

The illustrations are family friendly and useful in patient education. A patient may not understand the concept of Qi or flow of energy, but they can see how stimulating a point will affect different areas of the body because of the route the meridian takes. And how balancing the energy can not only relieve pain, but restore function to the organs and systems of the body.

Finish: Available in horizontal or vertical orientation 24" X 36". Printed on heavy weight satin finish photo paper for framing, or laminated for added protection. If there is something you want to add, please contact us. We can customize the poster for you.
Quality posters printed in the USA. Money back guarantee on all orders.
View full details
Add an additional description to your product option. Ex: Size guides, and other common questions.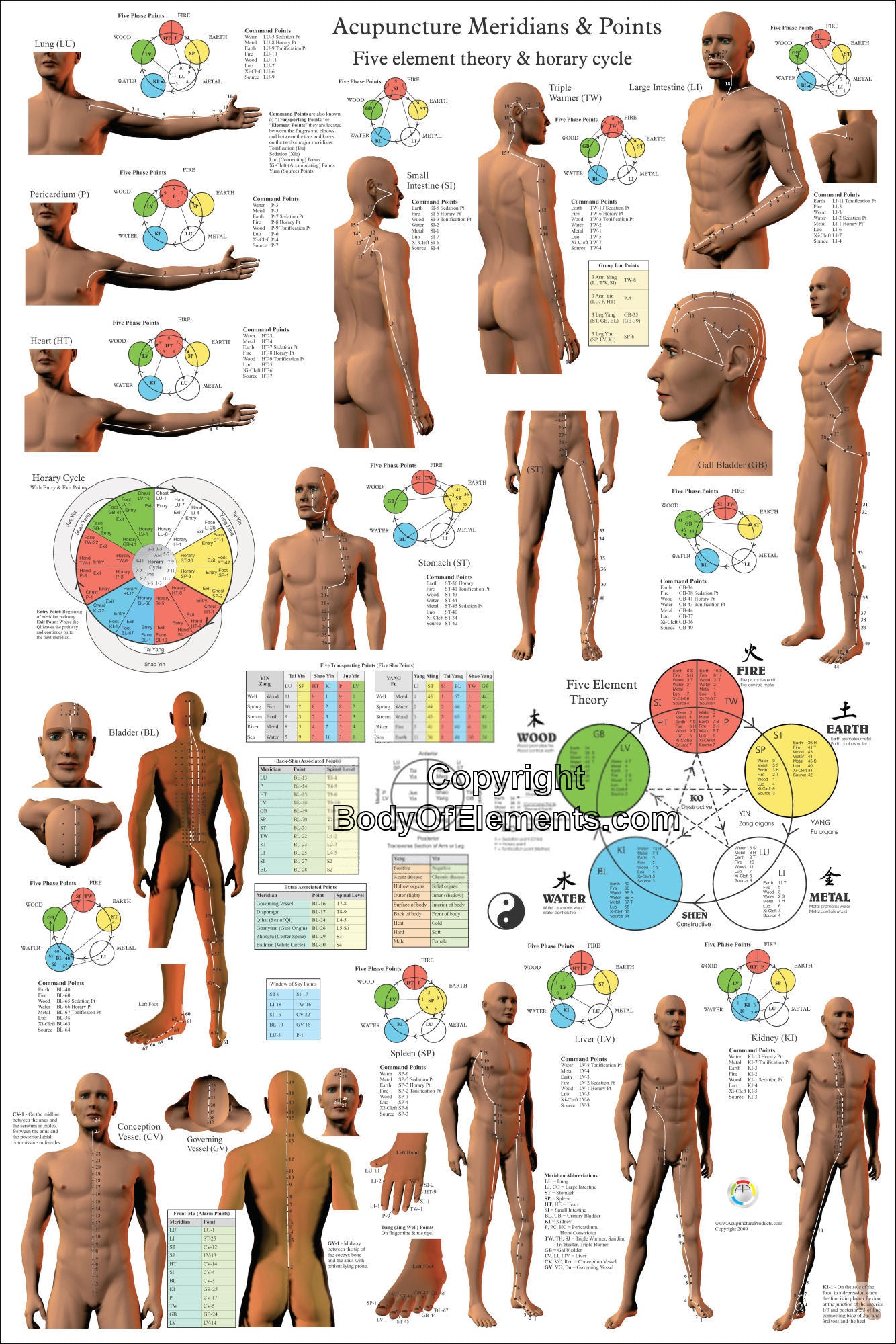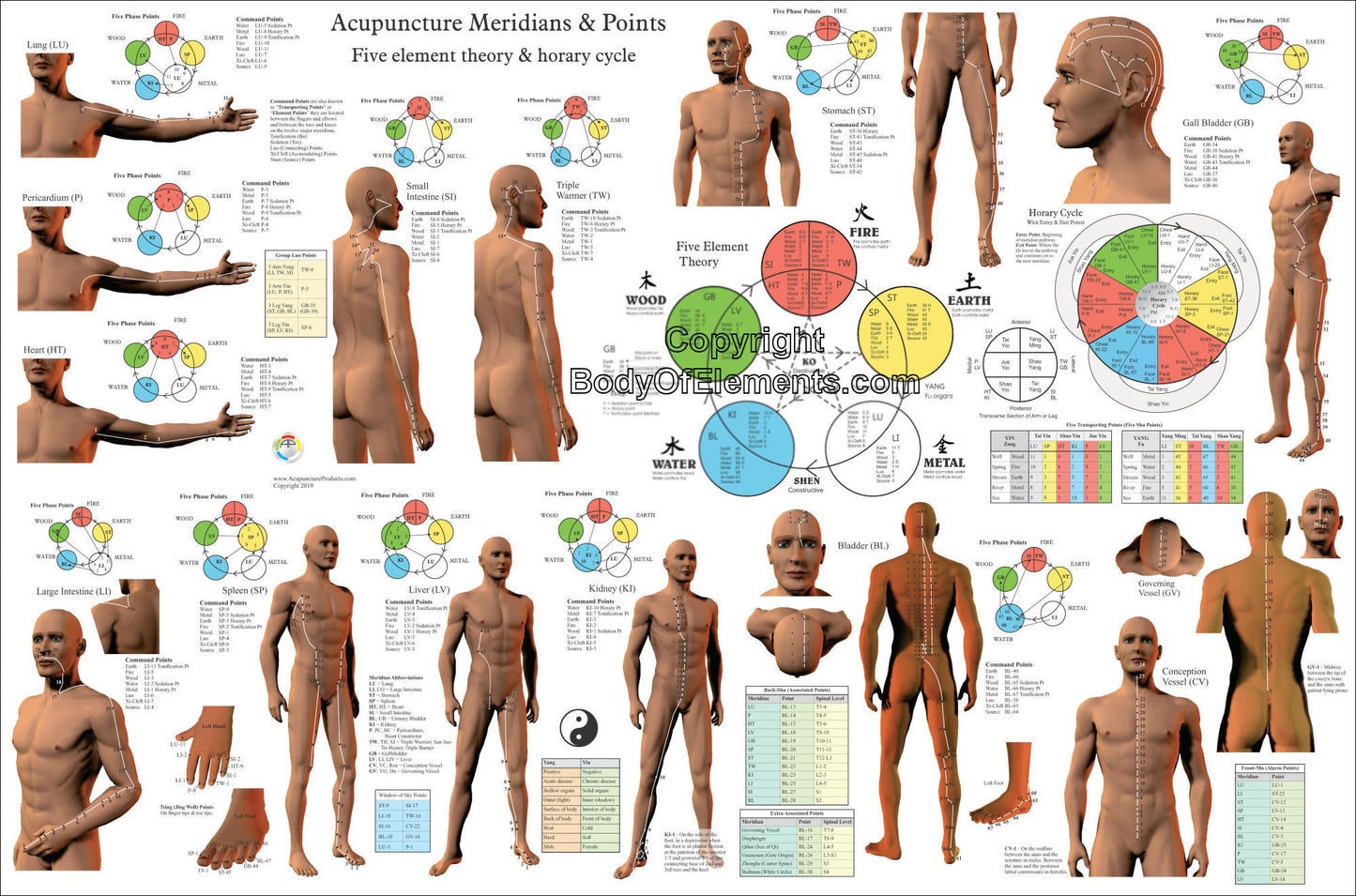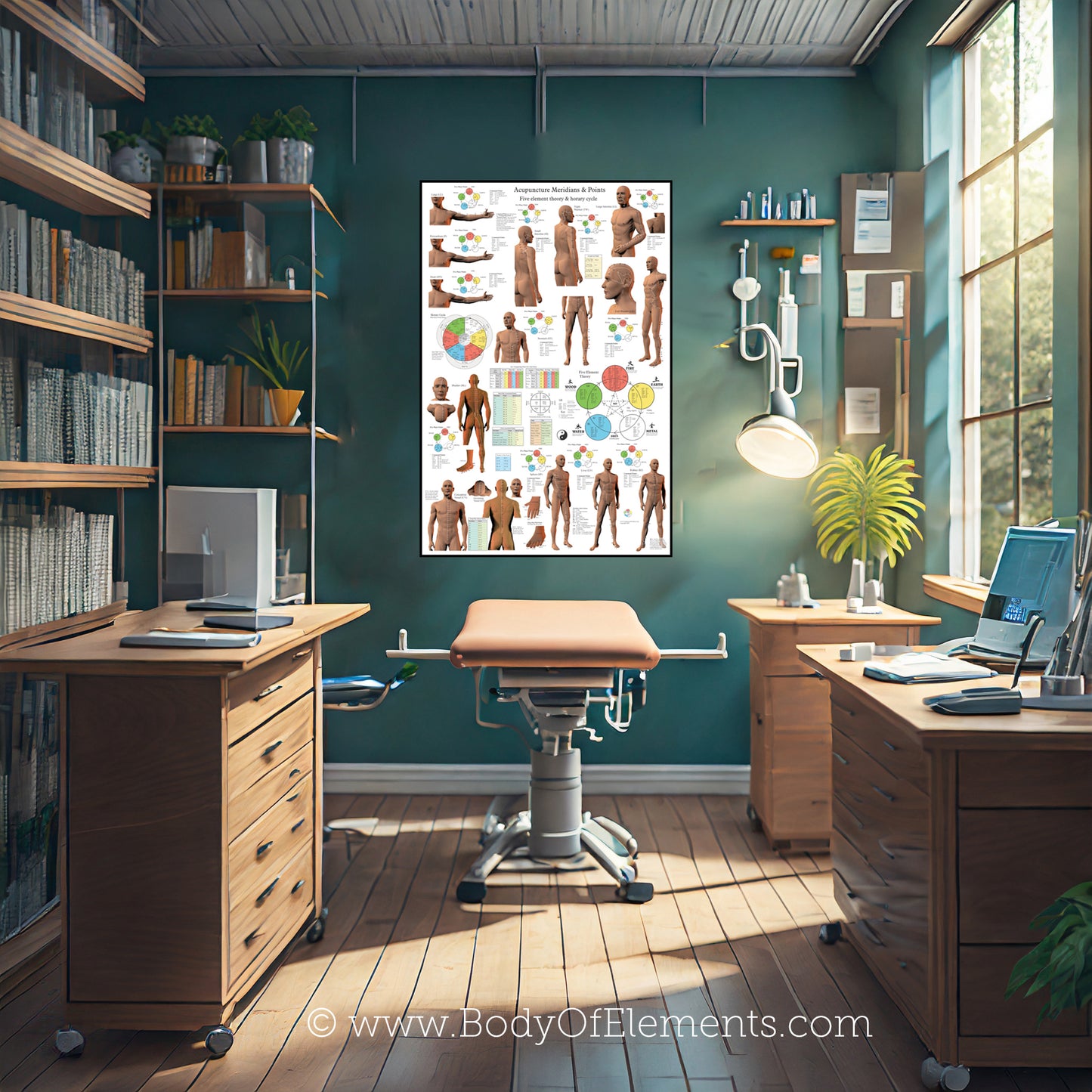 Acupuncture Meridian Points and Pathways Poster 24" X 36"