Sku:

PT3007

Vendor: Body of Elements
Five Elements of Acupuncture Points Poster
Five Elements of Acupuncture Points Poster. The five elements theory of acupuncture wall chart lists the element points (Fire, Earth, Metal, Water and Wood). All color coordinated, the Back Shu, Front Mu, Source, Luo, Xi Cleft, Entry, Exit and Horary points are listed in large type for each meridian. The horary points show the time when the meridian is most active. All of these points are marked on the illustrations of the arms and legs including a table of the tonification and sedation points.
The large font and colors make this an easy to read reference. Yin meridians "Zang organs" are in the inside of the circle, Yang meridians "Fu organs" are on the outside. For acupuncturists, health practitioners trained in Touch for Health (TFH) and Applied Kinesiology (AK). The 24" X 36" version contains the pulse diagnosis point locations, alarm and associated points.
Key Features:
Five elements in Ko - Controling, Sheng - Generating cycle and Wu - Insulting.
The command "element" points listed on the cycle.
The Back Shu, Front Mu, Source, Luo, Xi-Cleft, Horary, Entry and Exit points.
Tonification and sedation points.
Additionally on the 24" X 36" Poster
Alarm (Front Mu) and Associated (Back Shu) point illustrations
Pulse diagnosis points
Size and Finish
: Available in 18" X 24" or 24" X 36". Printed on heavy weight satin finish photo paper for framing, or laminated for added protection. If there is something you want to add, please contact us. We can customize the poster for you.
Quality posters printed in the USA. Money back guarantee on all orders.
View full details
Add an additional description to your product option. Ex: Size guides, and other common questions.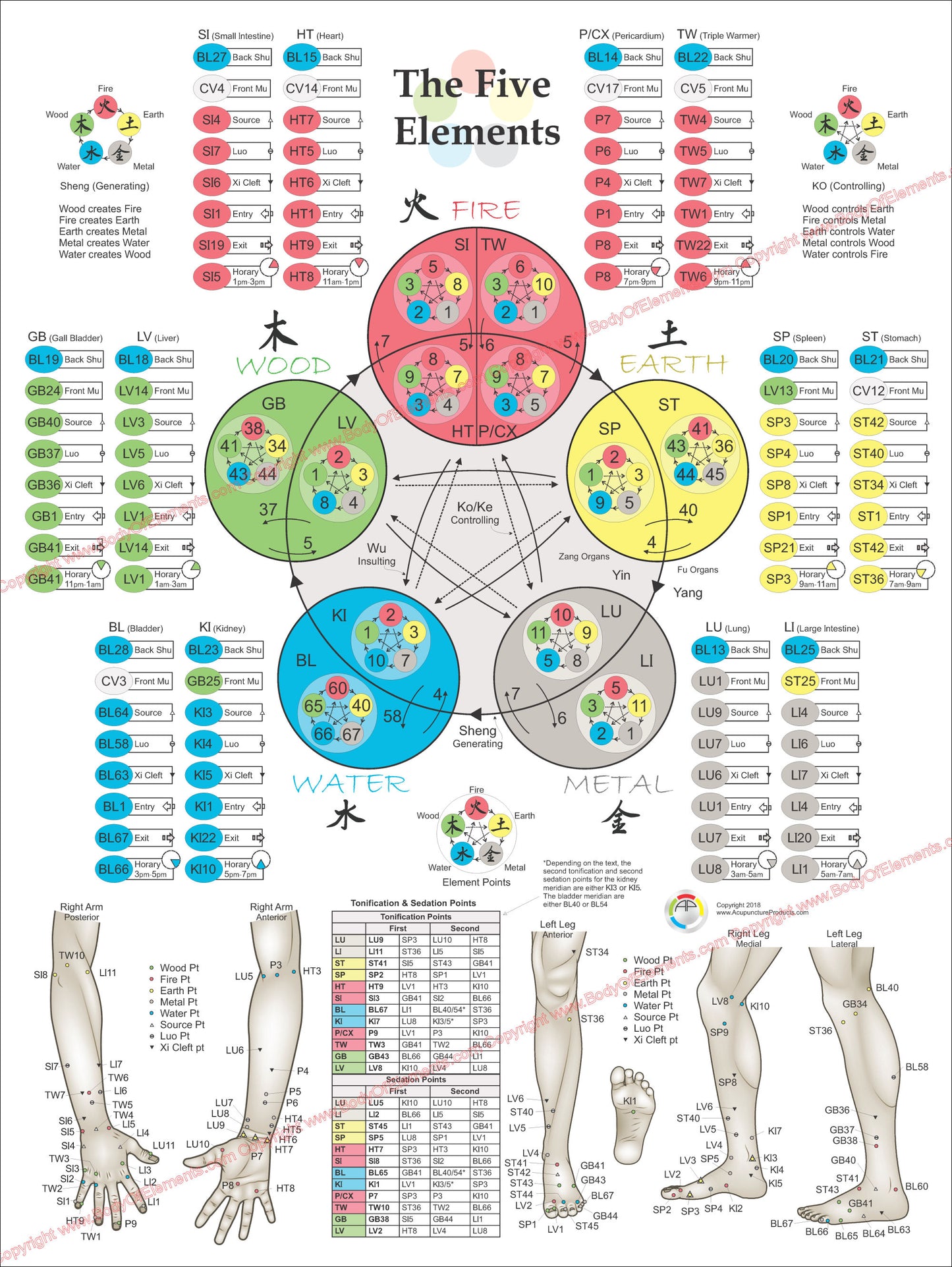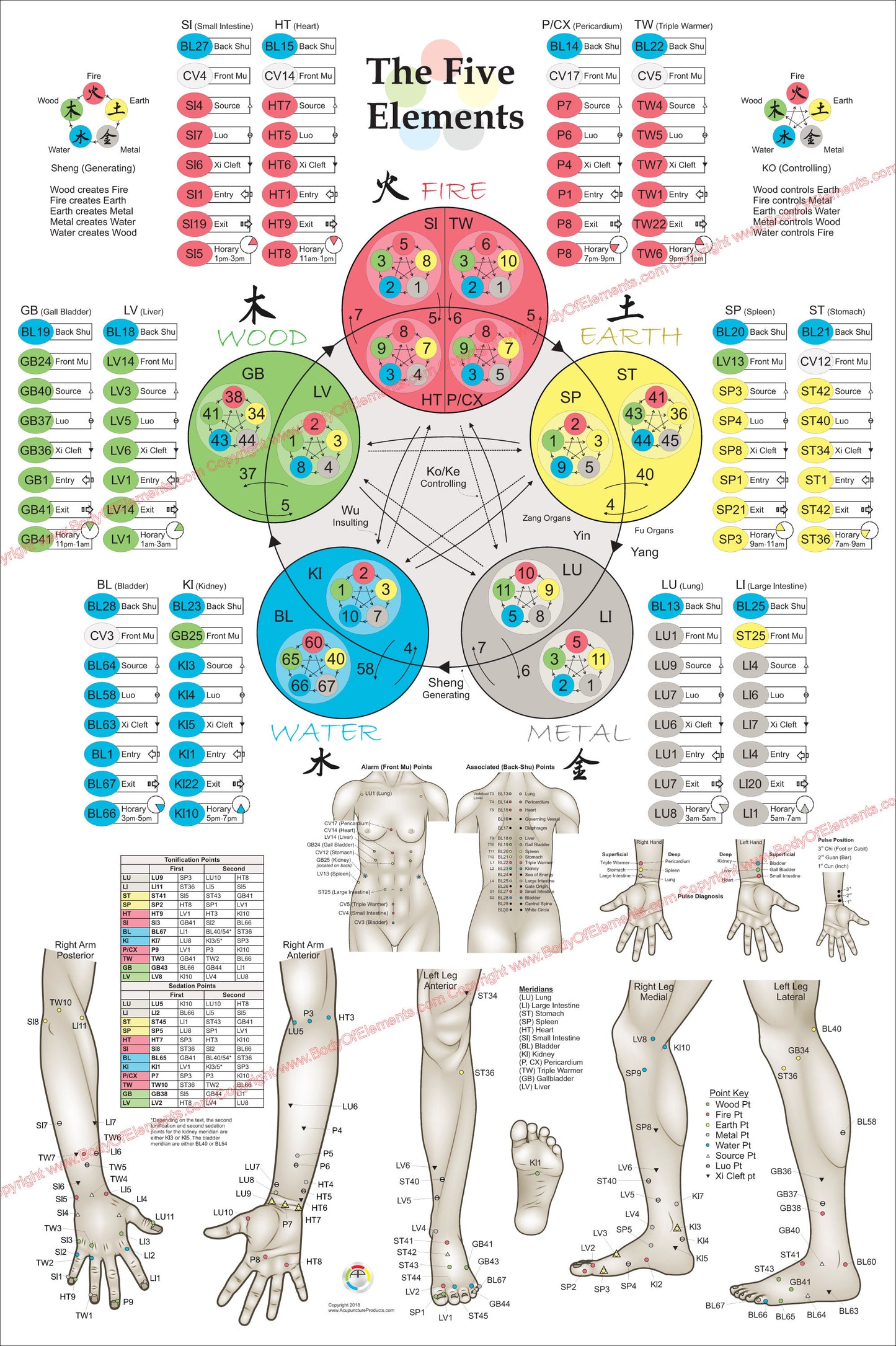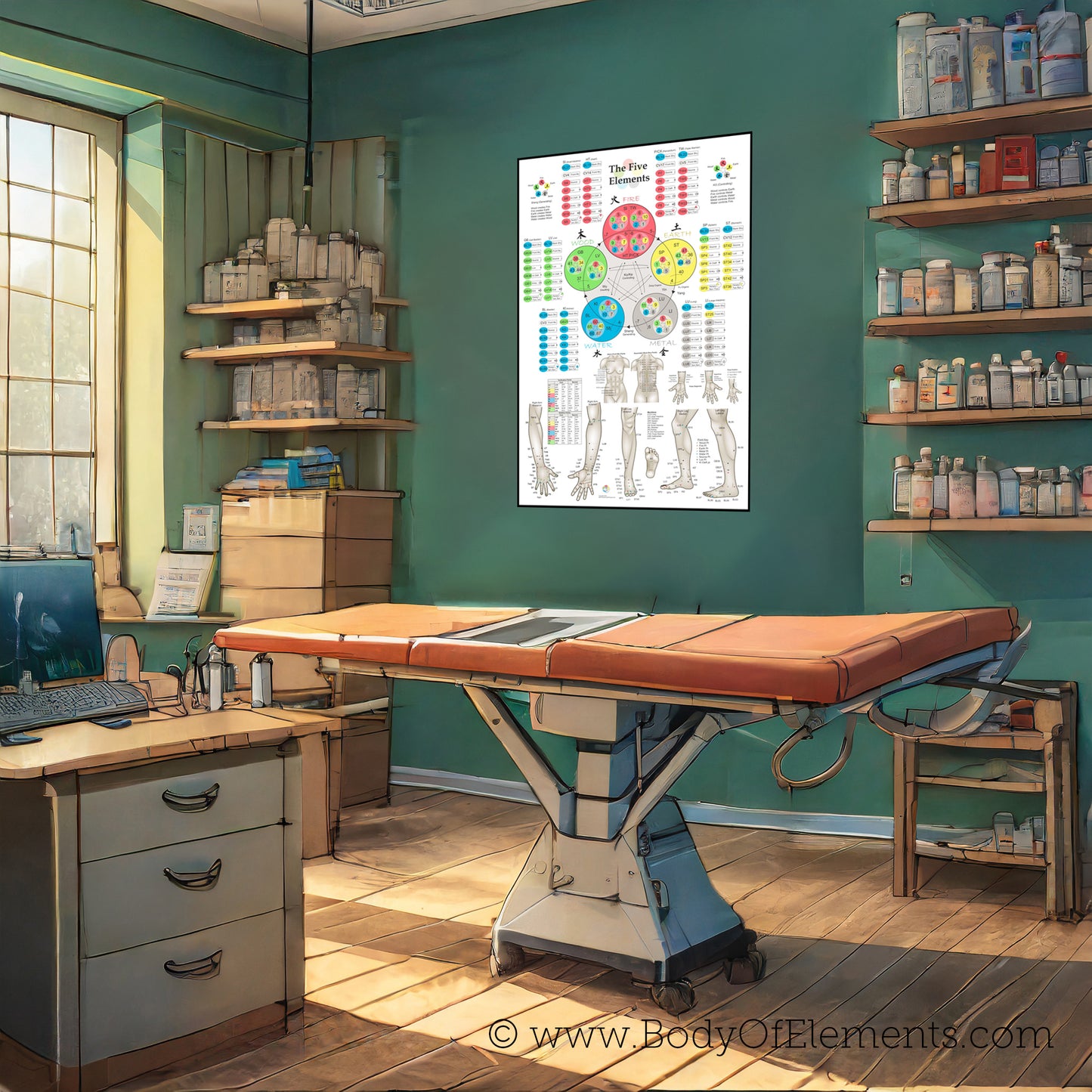 Five Elements of Acupuncture Points Poster